Wedding at Archerfield House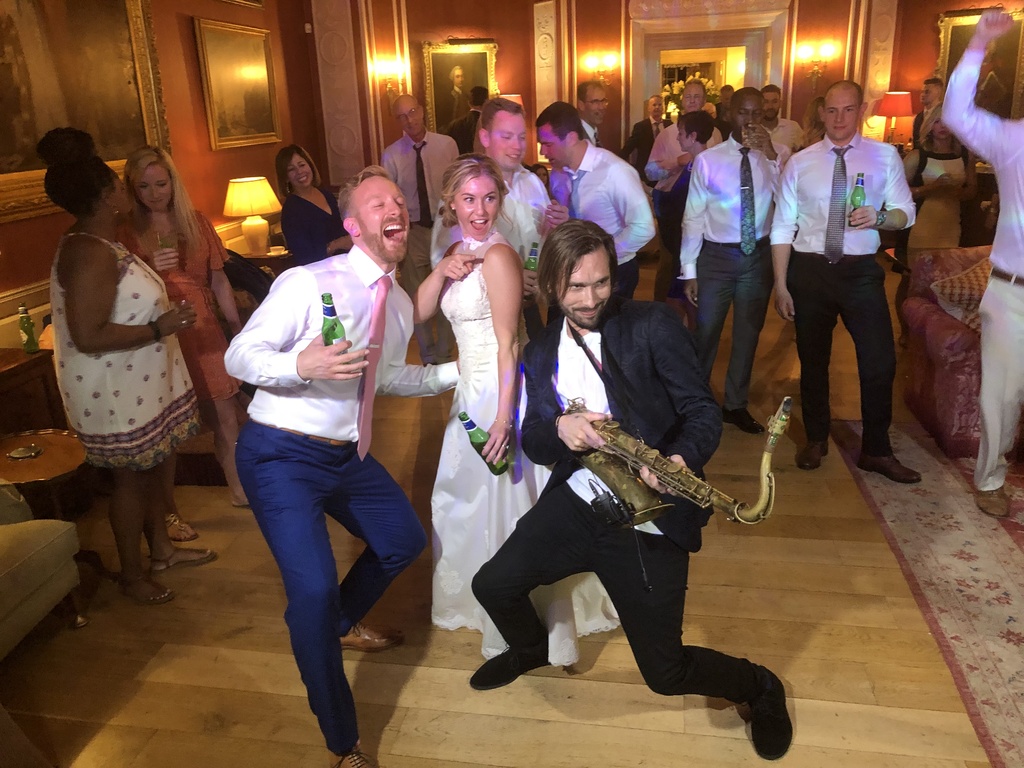 Monday 5th August at Archerfield for the wedding of Kirsten and Greg Lorenz. All the way from New Orleans, bringing 40 of their friends and family, they were all up for a party.
The night started with the first dance, Ray Lamontagne with You Are The Best Thing, and continued into the parents dance with Leanne Womacks I Hope You Dance.
Hire an experienced Wedding DJ
Amazing Sax
Right after the first dances came the first of two sets for saxophonist Ben Noir. Pumping energy and enthusiasm into the audience, Ben knows exactly how to entertain his audience. Amazing performance and certainly I highly recommend Ben if you need a saxophonist at your event.
You can contact Ben at saxeveryweekend.com
Throughout the night I was presented with a very eclectic selection of music. It still surprises me how different musical tastes vary not just in different countries but also between neighbouring regions in Scotland. These guys kept me on my toes with their requests and thankfully I had almost all of them.
Mr & Mrs Lorenz
Thanks for a great evening and thanks for a fantastic audience. Best wishes for your future.